Here is my Top List of Chinese films Numbers 31 - 42.  This is the second to last entry of this current list. You may also want to start at the beginning with my top ten Chinese movies list.
Number 31
Comrades: Almost a Love Story (1996)

On Youtube here: https://www.youtube.com/watch?NR=1&v=sR4E8XVK_2k&feature=en...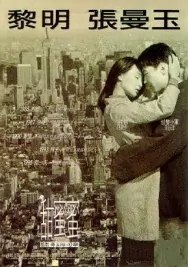 Comrades: Almost a Love Story Movie Poster

Director: Peter Chan Director of Photography: Jingle Ma

Cast:
Also Known As:
Tian Mi Mi ( Original Title )
Tim Mat Mat

Country: Hong Kong
Language: Cantonese, Mandarin, English
Release Date: 2 November 1996
Runtime: 118 min
Genre: Drama, Romance

Comrades: Almost a Love Story at the Internet Movie Database
Source: http://chinesemov.com/1996/Comrades%20Almost%20a%20Love%20Story.html
Number 32
New Dragon Inn (1992)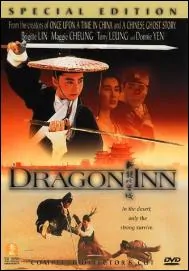 New Dragon Inn Movie Poster

Director: Raymond Lee, Tony Ching

Cast:
Also Known As:
Xin Long Men Ke Zhan
Sun Lung Moon Hak Chan
Dragon Inn
New Dragon Gate Inn

Country: Hong Kong
Language: Cantonese, Mandarin
Release Date: 27 August 1992
Runtime: 103 min
Genre: Action

New Dragon Inn at the Internet Movie Database
Source: http://chinesemov.com/1992/New%20Dragon%20Inn.html
Number 33
Days of Being Wild (1990)

On Youtube here: https://www.youtube.com/watch?v=OohhWXhY_ws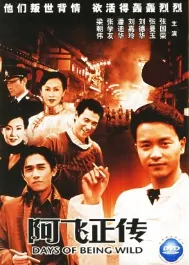 Days of Being Wild Movie Poster

Director: Wong Kar-Wai Director of Photography: Christopher Doyle

Cast:
Also Known As:
A Fei Zheng Chuan
Ah Fei Ching Chuen
Ah Fei's Story

Country: Hong Kong
Language: Cantonese, Shanghainese, English, Mandarin
Release Date: 15 December 1990
Runtime: 94 min
Genre: Drama

Days of Being Wild at the Internet Movie Database
Source: http://chinesemov.com/1990/Days%20of%20Being%20Wild.html
Number 34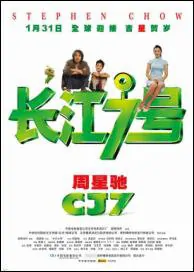 CJ7 Movie Poster

Director: Stephen Chow

Cast:
Lee Shing-Cheung 

Yao Wen-Xue 

Fung Min-Hun 

Han Yong-Hua 

Lei Yu 

Dong Qing 

Poon Hang-Sang 

Shen Qian 

... Ti
... Miss Yuen
... Dicky
... Boss
... Johnny
... Mr. Cao
... Storm Dragon
... P. E. Teacher
... Maggie
... Johnny's Entourage
... Classmate
... Reporter
... Classmate
... Farmer

Also Known As:
Cheung Gong 7 Hou

Country: Hong Kong
Language: Cantonese
Release Date: 30 January 2008
Runtime: 86 min
Genre: Comedy, Drama, Family, Fantasy, Sci-Fi

CJ7 at the Internet Movie Database
CJ7 at Yahoo! Movies
CJ7 at Sina Entertainment
CJ7 at Sohu Entertainment
CJ7 at QQ Entertainment
CJ7 at Baidu Entertainment
CJ7 at chinesemedia360.com
Source: http://chinesemov.com/2008/CJ7.html
Number 35
God of Gamblers III: Back to Shanghai (1991)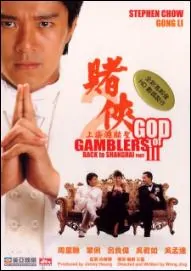 God of Gamblers III: Back to Shanghai Movie Poster

Director: Wong Jing

Cast:
Also Known As:
Du Xia II: Shang Hai Tan Du Sheng
Do Hap II: Seung Hoi Taam Do Sing

Country: Hong Kong
Language: Cantonese, Mandarin, English, French
Release Date: 21 August 1991
Runtime: 116 min
Genre: Comedy, Fantasy

God of Gamblers III: Back to Shanghai at the Internet Movie Database
Source: http://chinesemov.com/1991/God%20of%20Gamblers%20III.html
Number 36
Farewell My Concubine (1993)

Farewell My Concubine Movie Poster

Director: Chen Kaige

Cast:
Also Known As:
Ba Wang Bie Ji

Country: China, Hong Kong
Language: Mandarin
Release Date: 15 October 1993
Runtime: 171 min
Genre: Drama, Music, Romance, War

Farewell My Concubine at the Internet Movie Database
Number 37 3 Way Tie for Best Pure Action Movie One Nite in Mongkok, The Heroic Trio and SPL (Killzone)
One Nite in Mongkok (2004)



One Nite in Mongkok Movie Poster

Director: Derek Yee

Cast:
Also Known As:
Wang Jiao Hei Ye
Wong Gok Hak Yau
One Night in Mongkok

Country: Hong Kong
Language: Cantonese, Mandarin
Release Date: 20 May 2004
Runtime: 110 min
Genre: Action, Drama, Crime, Romance

One Nite in Mongkok at the Internet Movie Database
Source: http://chinesemov.com/2004/One%20Nite%20in%20Mongkok.html

The Heroic Trio (1993)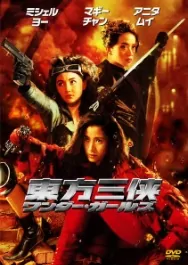 The Heroic Trio Movie Poster

Director: Johnnie To

Cast:
Also Known As:
Dong Fang San Xia
Dung Fong Saam Hap
Eastern Three Heroes

Country: Hong Kong
Language: Cantonese, English
Release Date: 12 February 1993
Runtime: 88 min
Genre: Action, Fantasy

The Heroic Trio at the Internet Movie Database
The Heroic Trio at Yahoo! Movies
Source: http://chinesemov.com/1993/The%20Heroic%20Trio.html
S.P.L. (2005) aka Killzone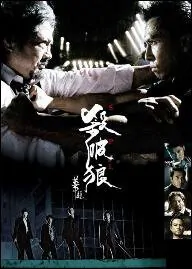 S.P.L. Movie Poster

Director: Wilson Yip

Cast:
Chan Tat-Chee 

Liang Jing-Kei 

Kenji Tanigaki 

Lau Ching-Lam 

Maggie Poon 

... Insp. Ma Kwun
... Det. Chan Kwok-Chung
... Wong Po
... Jack
... Det. Lok Kwun-Wah
... Det. Kwok Tsz-Sum
... Det. Lee Wai-Lok
... Det. Cheung Chun-Fei
... Drug Trafficker
... Policeman
... Wong Po's Wife
... Chan Wai
... Wong Po's Bodyguard
... Hoi Yee
... Sum's Daughter
Writer: Wilson Yip
Music: Ken Chan
Camera: Lam Wah-Chuen
Film Editor: Cheung Ka-Fai
Stunts: Donnie Yen

Also Known As:
S.P.L.: Kill Zone
Sha Po Lang
Saat Po Long

Country: Hong Kong, Macau
Language: Cantonese, Mandarin
Release Date: 18 November 2005
Runtime: 93 min
Genre: Action, Crime, Drama, Thriller

Awards:

25th Hong Kong Film Awards
Winner - Best Action Choreography - Donnie Yen
Nominee - Best Supporting Actor - Liu Kai-Chi

S.P.L. at the Internet Movie Database
S.P.L. at Yahoo! Movies
S.P.L. at Sina Entertainment
S.P.L. at Sohu Entertainment
S.P.L. at Baidu Entertainment
S.P.L. at chinesemedia360.com

Source: http://chinesemov.com/2005/SPL.html

Number 38
Kung Fu Hustle (2004)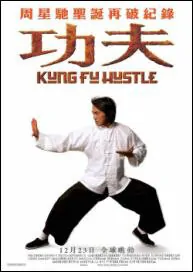 Kung Fu Hustle Movie Poster

Director: Stephen Chow

Cast:
Tin Kai-Man 

Jia Kangxi 

Dong Zhihua 

Chiu Chi-Ling 

Oliver Wong 

... Sing
... Bone (Sing's Sidekick)
... Landlord
... Landlady
... Fong
... Brother Sum
... The Beast
... Axe Gang Advisor
... Harpist #1
... Harpist #2
... Donut
... Coolie
... Tailor
... Crocodile Gang Boss
... Axe Gang Vice General
... Inspector Chan
... Beggar
... Inspector
Also Known As:
Gong Fu
Kung Fu

Country: China, Hong Kong
Language: Cantonese, Mandarin
Release Date: 14 September 2004
Runtime: 95 min
Genre: Action, Comedy, Crime, Fantasy


Kung Fu Hustle at the Internet Movie Database
Source: http://chinesemov.com/2004/Kung%20Fu%20Hustle.html
Number 39
A Better Tomorrow (1986)


Director: John Woo

Cast:
---
Also Known As:
Ying Xiong Ben Se
Ying Hung Boon Sik
Gangland Boss

Country: Hong Kong Language: Cantonese, Mandarin, English
Release Date: 2 August 1986 Runtime: 95 min
Genre: Action, Crime, Drama, Thriller
---
A Better Tomorrow at the Internet Movie Database
Source: http://chinesemov.com/1986/A%20Better%20Tomorrow.html

Number 40
Ip Man (2008)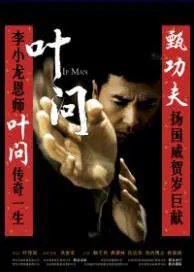 Ip Man Movie Poster

Director: Wilson Yip

Cast:
... Ip Man
... Zhou Qing-Quan
... Jin Shan-Zhao
... Li Zhao
... Master Zealot Lin
... Shao Dan-Yuan
... Master Liao
... Zhang Yong-Cheng
... Miura
... Hu Wei
---
Also Known As:
Yip Man
Ye Wen

Country: Hong Kong
Language: Cantonese, Mandarin, Japanese
Release Date: 12 December 2008
Runtime: 106 min
Genre: Action, Biography, Drama, History
---
Ip Man at the Internet Movie Database
Ip Man at Yahoo! Movies
Ip Man at Sina Entertainment
Ip Man at Sohu Entertainment
Ip Man at Baidu Entertainment
Ip Man at chinesemedia360.com
Source: http://chinesemov.com/2008/Ip%20Man.html
Number 41 Numerous ties by a Single Actress Gao YuanYuan
A few of her better movies:
Gao Yuanyuan in Romancing in Thin Air (2012) - Movie





Gao Yuanyuan in Don't Go Breaking My Heart (2011) - Movie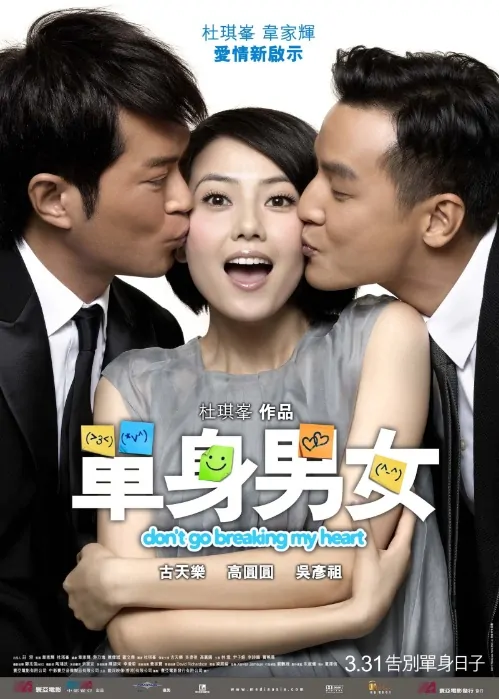 Gao Yuanyuan in Driverless (2010) - Movie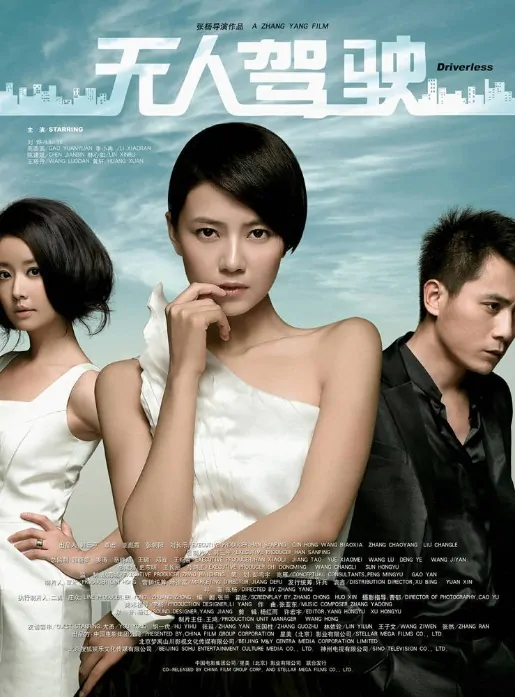 Gao Yuanyuan in A Good Rain Knows (2009) - Movie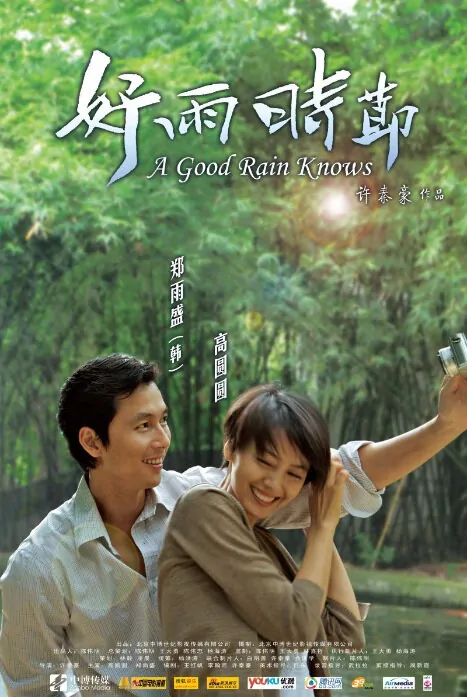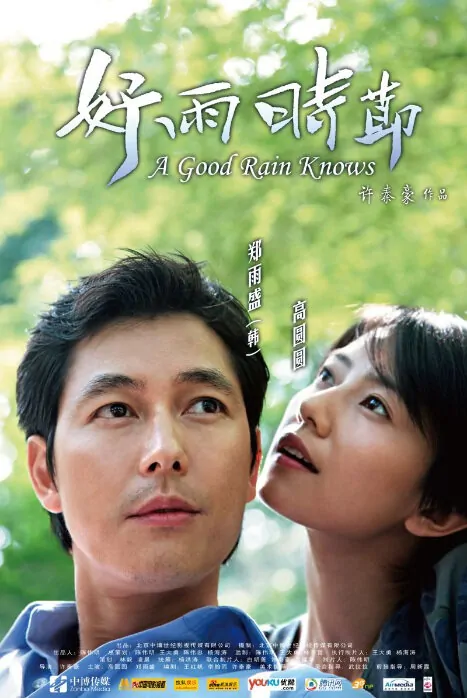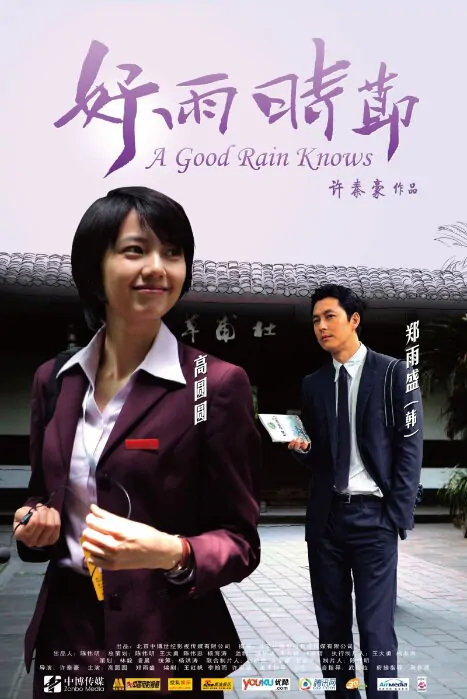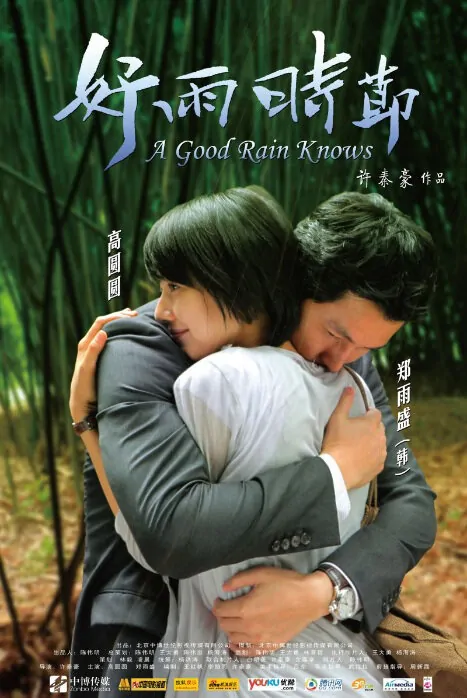 Gao Yuanyuan in Love in the City (2007) - Movie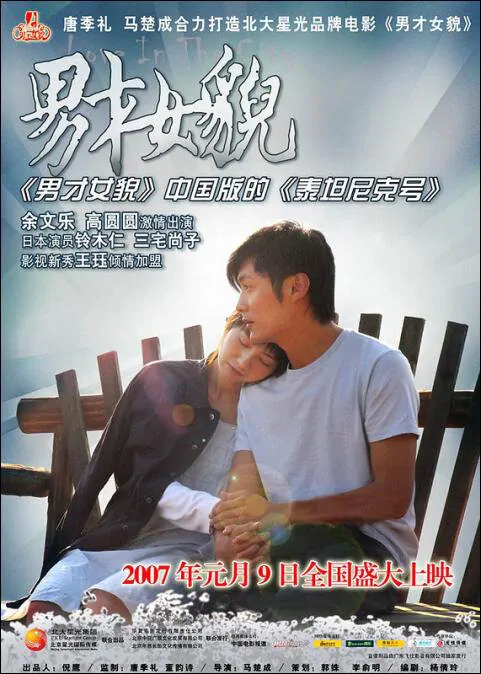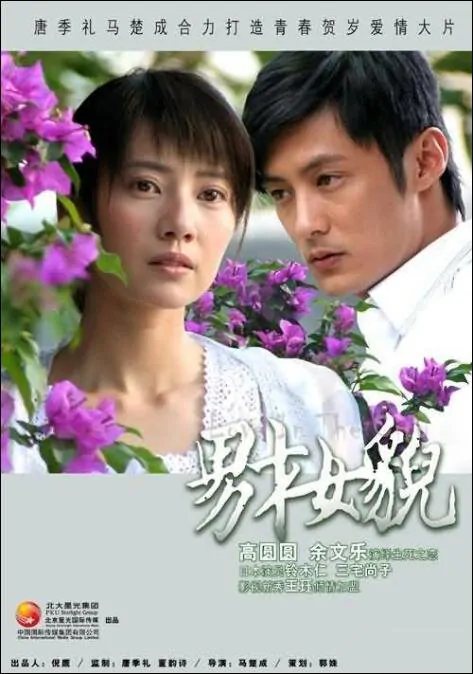 Gao Yuanyuan in Shanghai Dreams (2005) - Movie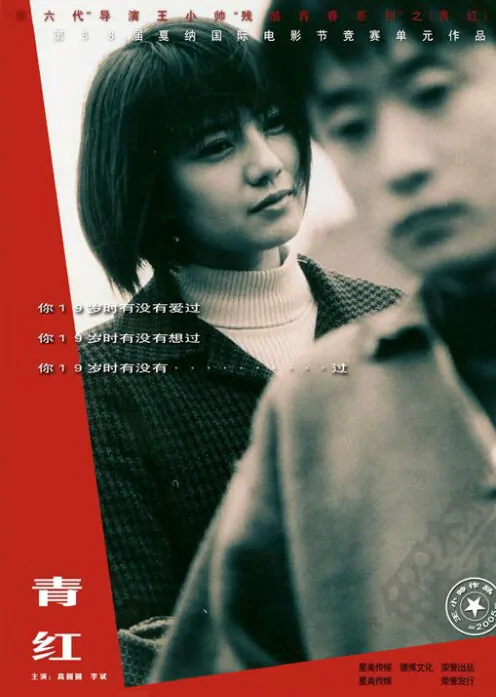 Beijing Bicycle (2001)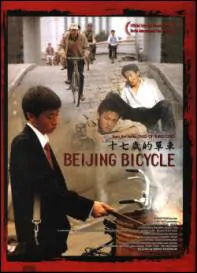 Beijing Bicycle Movie Poster

Director: Wang Xiaoshuai

Cast:
Also Known As:
Shi Qi Sui De Dan Che

Country: China, France, Taiwan
Language: Mandarin
Release Date: 25 April 2001
Runtime: 113 min
Genre: Drama

Beijing Bicycle at the Internet Movie Database
Source: http://chinesemov.com/2001/Beijing%20Bicycle.html
City of Life and Death (2009)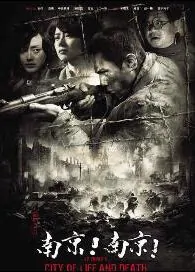 City of Life and Death Movie Poster

Director: Lu Chuan

Cast:
Hideo Nakaizumi 

Ryu Kohata 

Liu Bin 

John Paisley 

Beverly Peckous 

Sam Voutas 

Zhao Yisui 

... Lu Jianxiong        
... Miss Jiang
... Kadokawa
... Mr. Tang
... Xiao Jiang
... Ida
... Xiaodouzi
... John Rabe
... Minnie Vautrin
... Mrs. Tang
... Durdin
... Tang Xiaomei
... Shunzi
---
Also Known As:
Nanjing! Nanjing!

Country: China, Hong Kong
Language: Mandarin
Release Date: 22 April 2009
Runtime: 132 min
Genre: Drama, History, War
City of Life and Death at the Internet Movie Database
City of Life and Death at Yahoo! Movies
City of Life and Death at Sina Entertainment
City of Life and Death at Sohu Entertainment
City of Life and Death at QQ Entertainment
City of Life and Death at Baidu Entertainment
City of Life and Death at chinesemedia360.com
Source: http://chinesemov.com/2009/City%20of%20Life%20and%20Death.html
Number 42
Aftershock (2010)

Aftershock Movie Poster

Director: Feng Xiaogang

Cast:
Zhang Guoqiang 

Yong Mei 

Lu Zhong 

Liu Lili 

Zhang Zifeng 

... Fang Deng / Wang Deng
... Mr. Wang / Foster Dad
... Fang Deng's Boyfriend
... Foster Mom
... Mom
... Fang Qiang
... Fang Da          
Also Known As:
Tang Shan Da Di Zheng

Country: China
Language: Mandarin
Release Date: 28 July 2010
Genre: Drama

Aftershock at the Internet Movie Database
Aftershock at Sina Entertainment
Aftershock at Sohu Entertainment

Source: http://chinesemov.com/2010/Aftershocks.html 
You can see my top 21 - 30 Chinese movies here
(this blog post about the best chinese movies was originally published on the studymorechinese blog)